Tales about Scented Candles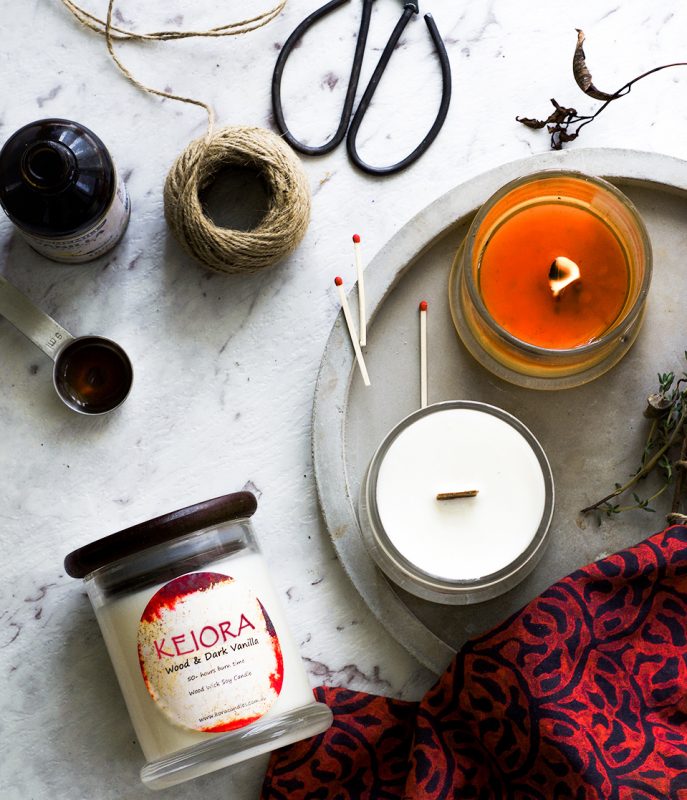 When the wind whistles over roof tops and blows the late autumn leaves askew, my thoughts turn to cosy log fires and warm comforting sustenance. Needless to say the plummeting temperatures make me cast a cursory eye on my wardrobe, shoes and makeup. The lush berry lipstick hues of the season beckon and as I settle in for a cosy night indoors I cannot fathom a more pleasurable activity than lighting a couple or more of my favourite scented candles. To cocoon the soul I prefer creamy rounded vanilla based notes and spicy robust caramel tints in glass pots as I warm my hands around a mug of hot chocolate… don't forget to add the marshmallows I hear you say? 
Colours and Aromas

To calm my senses a hand chiseled metal tray laden with scented concoctions conjours up escapes to other climes and to kickstart me into my food prep duties I dot lit containers around my kitchen- the air redolent with the promise of being stated. Who said only caffeine propels us into our day, candles can work the same magic too! Before one knows it the season moves along and I'm continually tempted by its closeting colours, textures and aromas. Glistening ebony licorice, fluffy chocolate coated marshmallows, plump choc covered coffee beans, steaming bowls of soup and baked fare, my heart warms to memories. Candles make great gifts through the year but more so right now, especially when I can squirrel away the fragrant creations by the armful. I'm treating myself and those I care about to a little glow of perfumed happiness.
Go on now, pick an aroma or two or five for yourself. Ones that evoke comforting thoughts, be they of family, friends, loved ones, food, travel, achievements, whatever takes your fancy. Light the wicks or watch them being lit, sit back, indulge a little and dream…
Blog by @collectcuratecreate